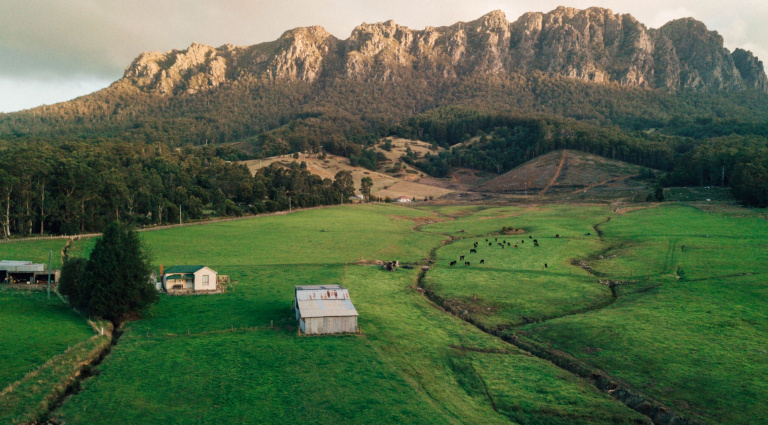 Case Studies
Protecting your farm
With a young family, and a diverse farm portfolio, Paul and Jenna*, based in Northern Tasmania, needed a full suite of insurance cover to make sure their farm assets are protected.
At a glance
Mixed-use farm - cropping, sheep, Northern Tasmania, 24 ha
Buildings including 3-bedroom family home, extensive shedding, stockyards
Machinery & vehicles including family car, ute, tractor, planter, harvester, quad-bikes
The story
Apart from an occasional email or call to update their portfolio, equipment etc, Paul and Jenna* didn't have any need to get in touch with us. That was until a fire broke out in a machinery shed and spread to a fodder shed. The tractor, planter and harvester were lost, along with an entire shed of hay.
Thanks to our personalised and individual approach to insurance, we had been out to visit Paul and Jenna's farm. We'd seen the set-up, which meant everything was covered and fully insured, so although there was some inconvenience, we were able to get their claim processed quickly and without any hassle.
Paul and Jenna had their claim handled, their farm cleaned up and equipment replaced all within a matter of 4 weeks. Meaning while there was interruption, their farming business wasn't severely impacted.
Working on the land brings many rewards – but it also brings risks. As a farm owner, it's important for your business and livelihood to ensure you're covered correctly. Whether your farm is large or small, we can individualise each insurance package to suit you and your needs.
*Name changed for privacy reasons.
Get in touch
Important note: This information is provided to assist you in understanding some terms, implications and common considerations of this product. It does not constitute advice, and is not complete, so please contact us to discuss the full details. You should consider the Product Disclosure Statement (PDS) and Target Market Determination (TMD), where applicable, when deciding whether to buy (or continue to hold) this insurance and also whether this insurance is appropriate for you. These documents can be obtained by contacting our office. Deductibles, exclusions and limits apply.