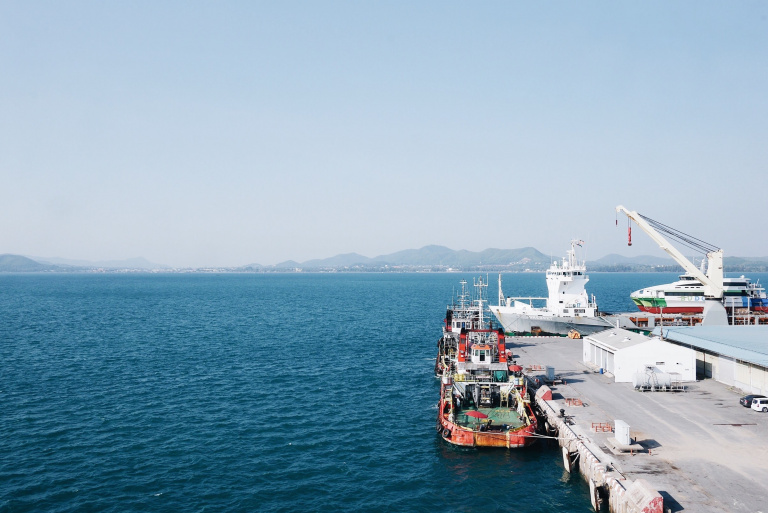 Case Studies
Protecting your business during marine operations
Do you run a business involved in shipping or receiving goods, operate watercraft commercially, repair marine vessels, or run a marina? Marine transit insurance will give you peace of mind by protecting your business from loss or damage to vessels and cargo on both land and sea.
At a glance
SME, North West Tasmania
Marine transit insurance
Accidental damage, collision, dropping during loading and unloading
The story
Dan has a small business that exports organic cheeses from Australia to Asia. He worked for years in developing and refining the recipe, and he is confident in the quality of his product.
Recently, he sent a crate of cheeses to a new client overseas. Unfortunately, the crate was left on the dock unrefrigerated. Not only did Dan lose valuable product, but he also lost business from the new client, and caused damage to his business' reputation.
Thankfully, Dan had taken a marine transit insurance policy with us that included accidental damage cover. This policy meant that his products were covered from the time they left his business until they were in his client's possession. Dan was able to obtain a reimbursement for the cost of his product that he lost, and was able to concentrate on repairing the reputational damage to his business.
There are many different types of marine-related insurance policies that provide cover for varied events including collision, products being dropped, malicious damage from third-parties, and fire, explosion and lightning.
Get in touch today so that we can discuss your specific marine transport insurance requirements.
*Name changed for privacy reasons
Get in touch
Important note: This information is provided to assist you in understanding some terms, implications and common considerations of this product. It does not constitute advice, and is not complete, so please contact us to discuss the full details. You should consider the Product Disclosure Statement (PDS) and Target Market Determination (TMD), where applicable, when deciding whether to buy (or continue to hold) this insurance and also whether this insurance is appropriate for you. These documents can be obtained by contacting our office. Deductibles, exclusions and limits apply.