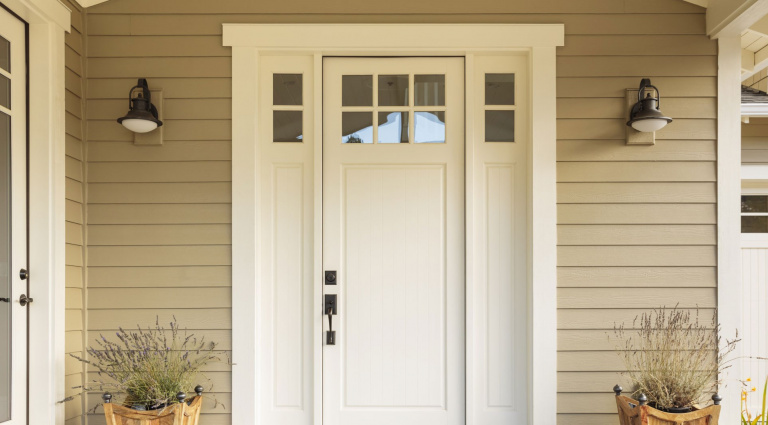 Case Studies
Protecting your home and contents
You'd be surprised to learn that 9% of homeowners don't have building or contents insurance. Thankfully, Michael and Tanya* had kept us up to date on their home and contents during their renovations.
At a glance
Family of four, Southern Tasmania, home renovation
Building cover, contents, burglary or theft, injury liability, accidental breakages, storm damage
Fire cover, accomodation costs, furniture and white goods
The story
Michael and Tanya* have worked hard for their family home, renovating their purchased house to create their dream home. Sadly, during winter in 2019, an electrical fault caused their house to be damaged by fire.
Thankfully, they had the right insurance policy in place for their needs, and they had kept us updated with insurance policy changes during their renovations. Meaning all their building and contents were covered.
Each policy is different, that's why our individual and personal approach to Michael and Tanya's policy meant they were fully covered. Their policy even included the cost of furniture and white goods. And, because their family had to move out during the damage repair, their policy also took care of the temporary accommodation during that time.
It's important to keep us updated if there are any changes to your policy. For example, having an unoccupied home for more than 90 continuous days can affect your policy and ultimately insurance payout.
*Names changed for privacy reasons
Contact
Important note: This information is provided to assist you in understanding some terms, implications and common considerations of this product. It does not constitute advice, and is not complete, so please contact us to discuss the full details. You should consider the Product Disclosure Statement (PDS) and Target Market Determination (TMD), where applicable, when deciding whether to buy (or continue to hold) this insurance and also whether this insurance is appropriate for you. These documents can be obtained by contacting our office. Deductibles, exclusions and limits apply.